In the Pro 2 Class, Travis Coy won his second event of the series and is now tied for first place in points.
"The sand and rocks this weekend were pretty gnarly. I just kept telling myself to slow down and be smooth. I'm pumped to come away with the win."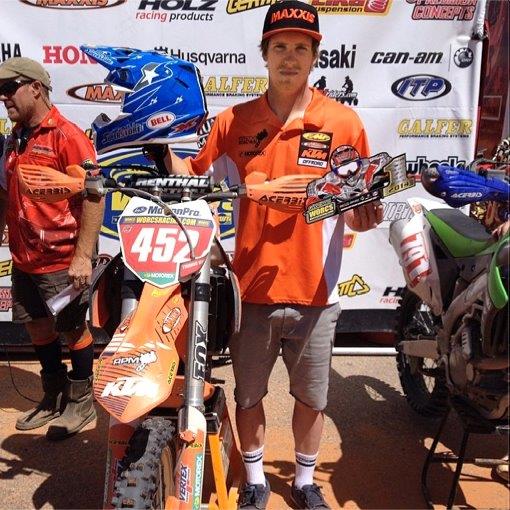 Congratulations Travis from all at CKR!
PS Next Time you win we expect one of your $$$$ Smiles for the picture!